CHOOSE THE ASPHALT PAVING EXPERTS
Here at Black Bear Paving & Grading, we know what it takes to have beautiful and smooth asphalt. Whether you are looking for maintenance to keep you asphalt surfaces looking awesome, asphalt repair, or completely new asphalt paving, we have you covered. Reach out to our team at Black Bear Paving & Grading today to get your asphalt paving services started!
Why choose Black Bear Paving & Grading?
We are a Top Rated Local® asphalt and concrete contractor

We are knowledgeable and experienced with all things asphalt

We offer a variety of asphalt paving services to meet your specific needs

We stand behind our work and won't stop until you are completely satisfied

We treat our clients with honesty and the utmost respect
Contact us today with any questions and to start your asphalt paving services!
Quality Asphalt Paving Services
The key to quality asphalt paving for a road or parking area for all-weather use is to prepare a suitable sub-grade or foundation, provide necessary drainage, and construct a pavement that will:
Have sufficient total thickness and internal strength to carry expected traffic loads,
Have adequate compaction to prevent the penetration and internal accumulation of moisture,
Have a top surface that is smooth; skid-resistant; and resistant to wear, distortion, and deterioration by weather and de-icing chemicals.
The sub-grade ultimately carries all traffic loads, Therefore, the structural function of a pavement is to support a wheel load on the pavement surface and transfer and spread that load to the sub-grade without exceeding either the strength of the sub-grade or the internal strength of the pavement.
The next figure shows wheel load ( W ) being transmitted to the pavement surface through the tire at an approximate uniform vertical pressure, ( Po ), the pavement then spreads the wheel load to the sub-grade so that the maximum pressure on the sub-grade is only ( P1 ). By proper selection of pavement materials and with adequate pavement thickness, ( P1 ) will be small enough to be easily supported by the sub-grade.
When it comes to quality asphalt services, no one is better than Black Bear Paving & Grading.
We have more than 25 years of combined experience that we can put to work for you. Additionally, we are capable of handling nearly any asphalt project you can think of, from repaving the parking lot for your business to asphalt paving for your new government construction and more! We believe in treating our clients with the utmost respect and honesty. Our paving company is focused on helping the San Jose and surrounding communities, not making a quick buck off of sub-par asphalt work. Learn more about our asphalt services below or contact us today to get started with your quote!
Asphalt Repair
Asphalt repair is one major aspect of our asphalt services here at Black Bear Paving & Grading in San Jose. You usually have usually a few options when your asphalt is damaged or just plain old and worn out. Depending on the condition of your asphalt, our asphalt repair team may offer sealcoating, asphalt paving overlay, asphalt patching, or a comprehensive asphalt replacement.
Our team is dedicated to providing transparent and honest customer service. This means that you can trust that when we make a recommendation, we will only make suggestions that we truly think you could benefit from and will have valid reasons for why we are doing what we're doing.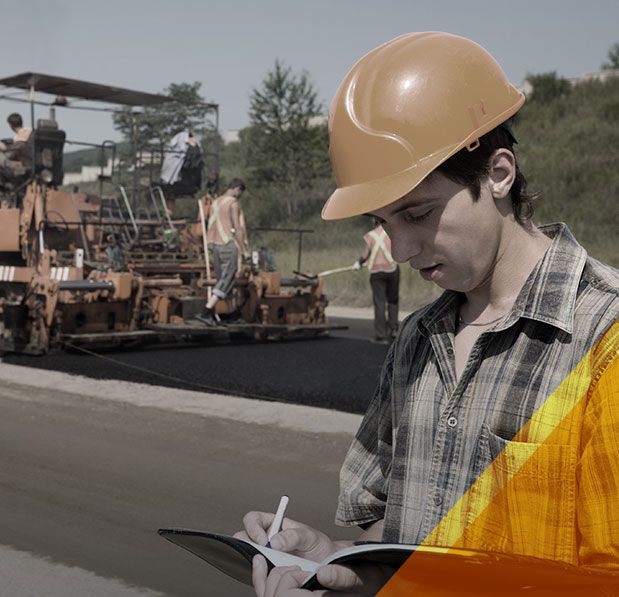 Sealcoating
Sealcoating is a great option for asphalt flatwork that is still in relatively good condition but has some cracks here and there. Cracks are a normal part of the life cycle of asphalt. You can actually reduce your chances of having cracks form in your asphalt by sealcoating it when it's first paved and continuing to have it sealcoated as it ages. Should you notice a crack in your asphalt, though, you should handle it right away. This is because water can make its way into the small cracks in your asphalt, freeze when the temperature gets low enough, and expand your cracks ever further. This compromises the integrity of your asphalt and drastically reduces its lifespan. The best way to promptly deal with cracks in your asphalt is to have sealcoat applied right away. Sealcoat seals the crack in the asphalt and protects it against water, oxidation, gas/oil, and more. To learn more about our sealcoating services, check out our sealcoat page!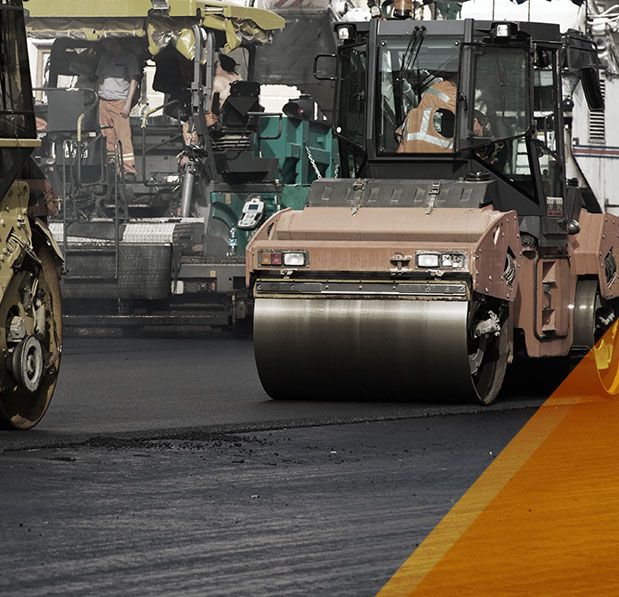 Asphalt Paving Overlay
Asphalt paving overlay is when you pave over an existing layer of asphalt flatwork. This method essentially uses your existing asphalt as a base layer and provides a completely new surface layer roughly 2 inches thick. This is a more cost-effective alternative to full-depth asphalt paving because you don't have to completely remove the old asphalt and restart the paving process from scratch. This option works well for businesses and municipalities that have moderately damaged and aging asphalt who are looking for a cost-effective solution. However, our team at Black Bear Paving & Grading in San Jose does not recommend this option if your asphalt has significant damage or has reached the end of its life cycle. More severely damaged and worn out asphalt will likely need to be replaced entirely.
Unsure if you are a good candidate for asphalt paving overlay? Contact our team at Black Bear Paving & Grading in San Jose for your quote and learn more!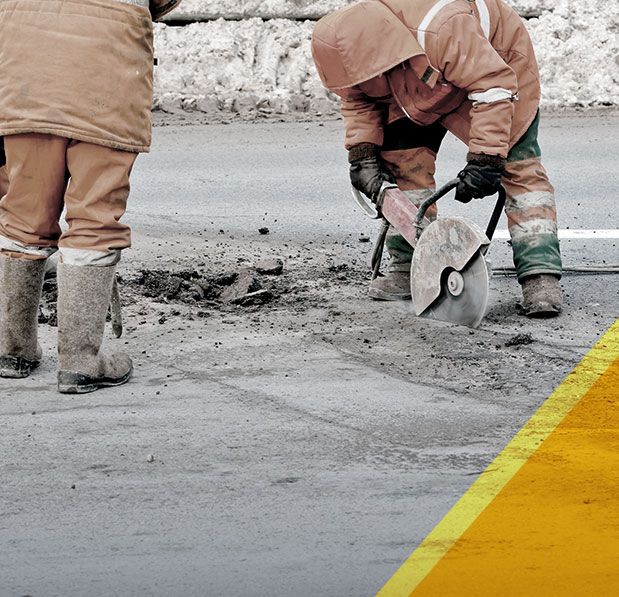 Asphalt Patching and Pothole Repairs
Potholes and other damage to your asphalt are not only unsightly, but it is also dangerous to pedestrians and drivers. People may accidentally step in them, trip, and twist and ankle. Cars may run over them and get a flat or damage their vehicle. Overall, the longer you leave damaged asphalt, the more of a liability it is. When you notice potholes or other damage to your asphalt, it's best to reach out to pavers like Black Bear Paving & Asphalt in San Jose as soon as possible. We will quickly patch up and replace the damaged asphalt at its full depth so well that you will have never have known there was any damage there in the first place. Keep your property looking great and protect people and their vehicles from any damage, contact Black Bear Paving & Grading in San Jose for your asphalt paving repair services!
Asphalt Paving Replacement
When the damage to your asphalt is extensive and it's aged far beyond its years, that's when we typically recommend a complete asphalt paving replacement. In situations like these, it's best to get a fresh start and bring new life to the asphalt on your property. Asphalt paving replacement or full-depth asphalt replacement is when your old asphalt structure is completely removed and entirely new asphalt paving takes place. When you do a full-depth asphalt replacement, you are resetting the timer on the lifespan of your asphalt. This means that you will have professional-looking, high-quality asphalt for years to come. Reset the clock on the asphalt on your property — contact the professionals as Black Bear Paving & Grading in San Jose today!
Black Bear Paving & Grading in San Jose
Our paving company handles a wide range of asphalt paving requests and services. So you can be confident that no matter what paving work you need to be done, we are the team that can handle it. We are also happy to work with different organizations such as:
Municipalities and Other Government

Local Businesses

Property Managers

Residential Properties

Schools

And More!
To learn more about Black Bear Paving & Grading and the service we offer, don't hesitate to reach out to our team.
You can count on us!